2017 Kick-Off
2017 Annual Kickoff: Molson Coors' Sam Walker Shares The Importance of Diversity
At the 2017 Annual LSYWC Kickoff, Sam Walker, the Global Chief Legal and Corporate Affairs Officer of Molson Coors Brewing Company, helped LSYWC welcome its largest class, from all over Colorado—Aurora, Brighton, Denver, Fountain, Lafayette, Pueblo, Rifle, and Thornton. Mr. Walker supports the LSYWC program in several ways, including Fellow internships with Molson Coors. In a true highlight of the evening, Mr. Walker called two 2015 Fellows and current interns, Jasmine Luna and Jennifer Tamariz Bautista, to the stage and described the complicated work they had engaged in over the summer. Just earlier that day, they had presented their findings to Mr. Walker. Ms. Luna had presented her corporate governance research findings, including the impact of operating as a controlled company. She had done such a good job that Mr. Walker was able to use Ms. Luna's findings to answer a question from a company Director! Ms. Tamariz Bautista also did exciting work with the marketing department to understand brand segmentation as it pertained to the potential launch of a new brand in the United Kingdom. As our groundbreaking effort to diversify Colorado's legal community expands, remember that this work is not only good for the heart and soul, but also for business and our nation.
Building Futures: A Fundraising Fiesta
The Employment Law Firm of Constangy, Brooks, Smith & Prophete underwrote; Building Futures: A Fundraising Fiesta on February 10, 2017 at DU Law School. All proceeds to benefit Law School… Yes We Can. The event was an amazing success. The legal community came together to support the mission of LSYWC. Funds were donated by 13 law firms, 1 legal department, 2 law schools, a Bar Association and 34 individual lawyers. How impressive is that!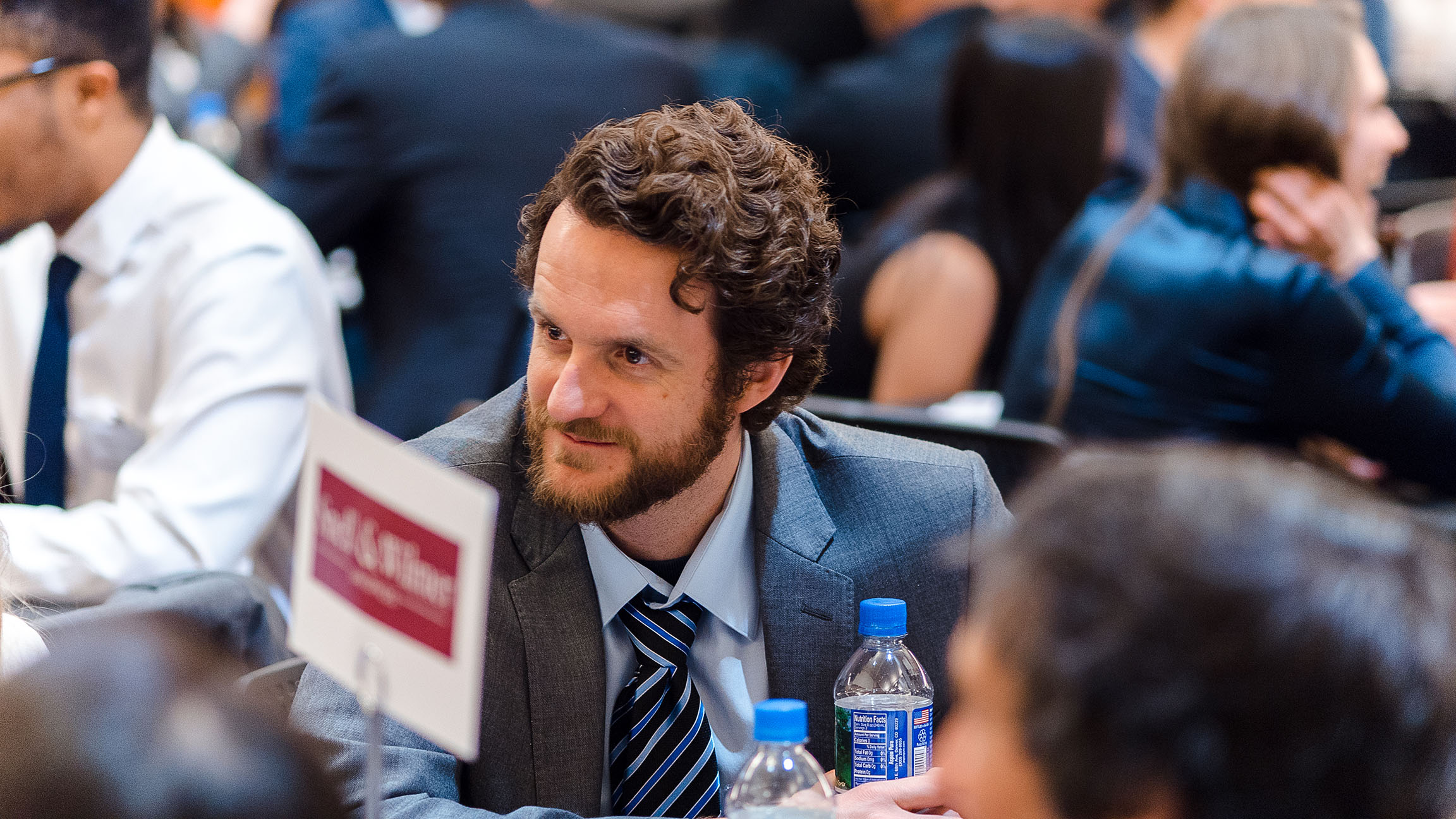 Holiday Event
Law School . . . Yes We Can had the pleasure of hearing from Dr. Joseph Ramos, M.D., J.D. at its annual Fiesta in January 2017. Doctor Ramos shared his story of humble beginnings and success through hard work and determination. As the son of parents that owned a gas station in rural Nevada, Doctor Ramos grew-up learning the value of helping those in need, from stranded travelers to those in his own community. While self-reliant, paying his own way through college, medical school, and law school, Doctor Ramos understands that his success brings with it a responsibility to support his community, including organizations like Law School . . . Yes We Can. Doctor Ramos' story was a powerful message for Law School . . . Yes We Can members. His success demonstrates the possibilities for Law School . . . Yes We Can fellows. His commitment to the community reinforces the importance of mentors in Law School . . . Yes We Can providing opportunities and guidance for the fellows in the program. Thanks to individuals and organizations like Doctor Ramos and his law firm, Law School . . . Yes We Can occupies a vital and growing role in increasing diversity within the legal community in Colorado and abroad.
2016 LSYWC Kick-Off Event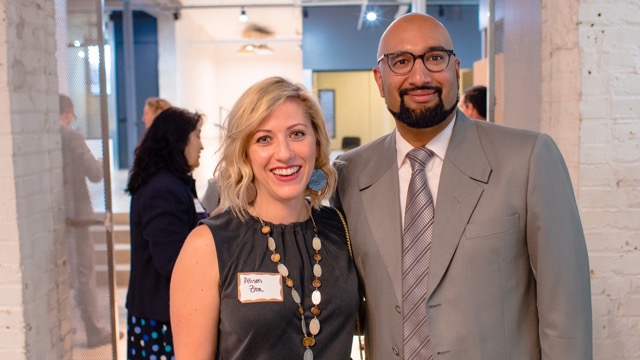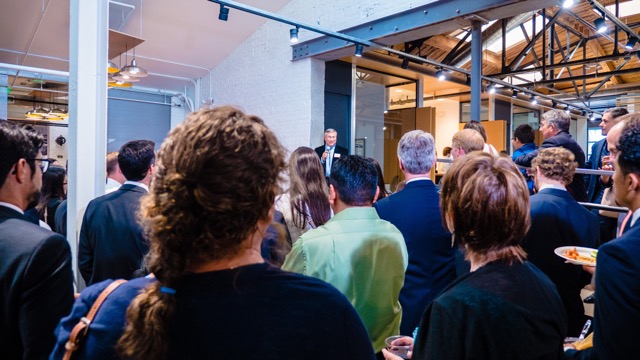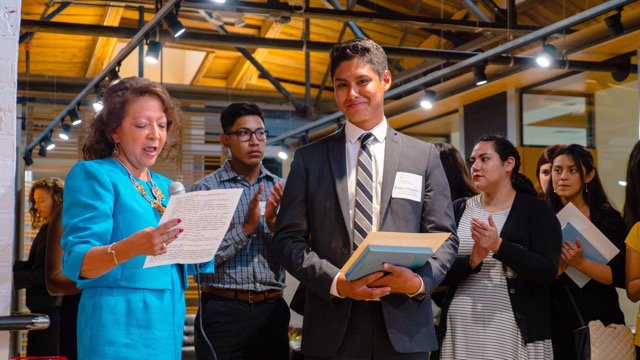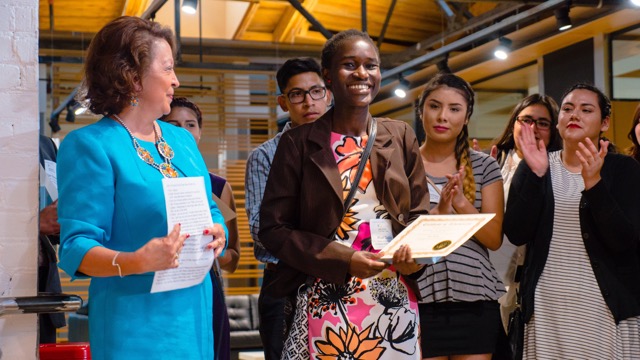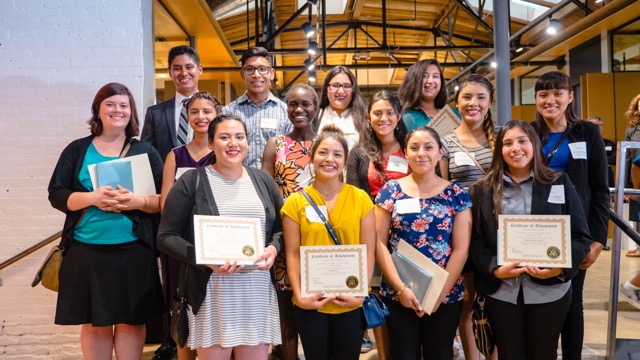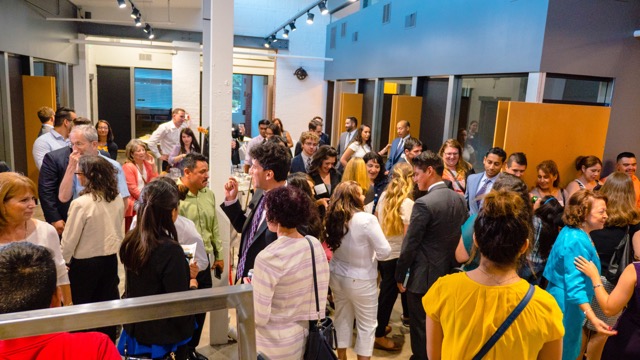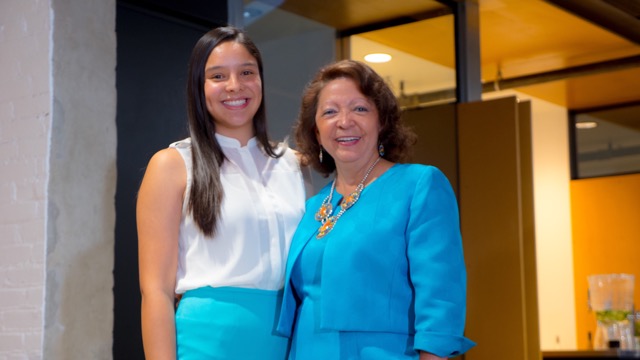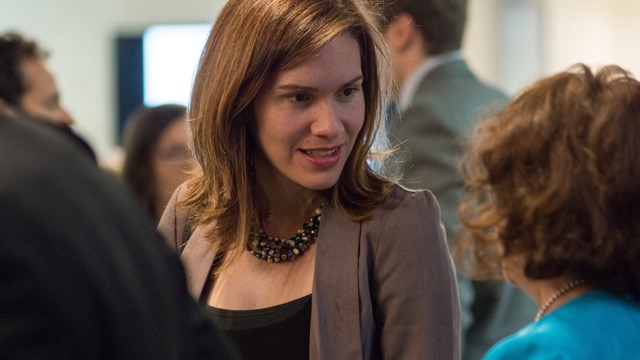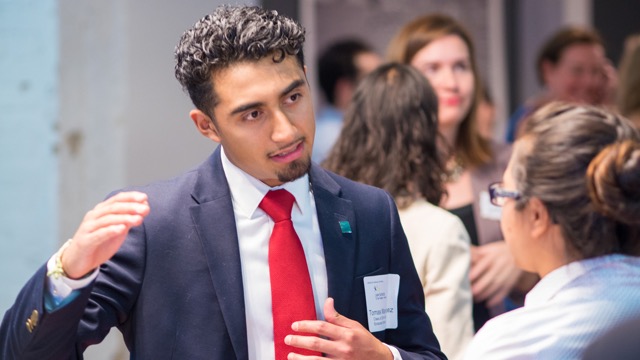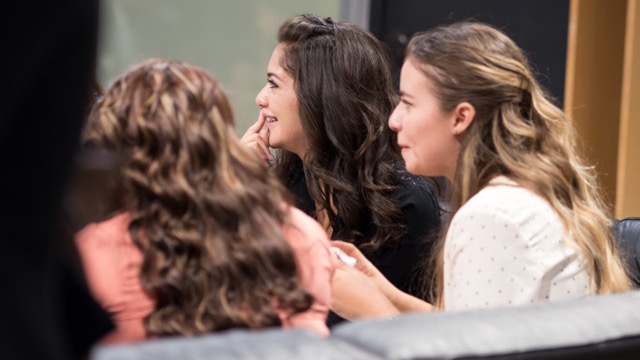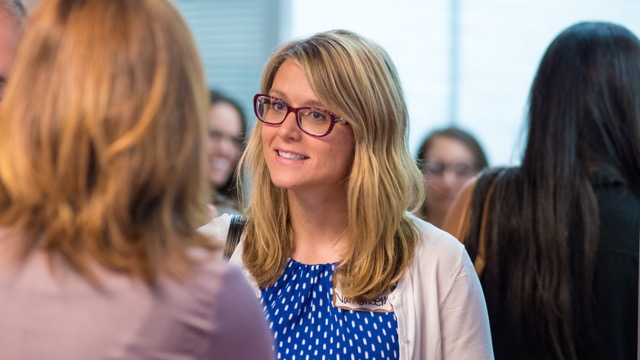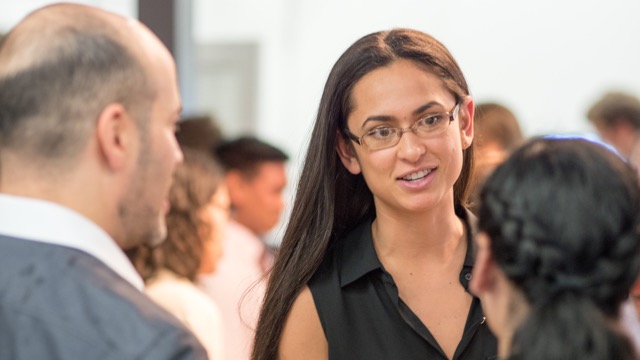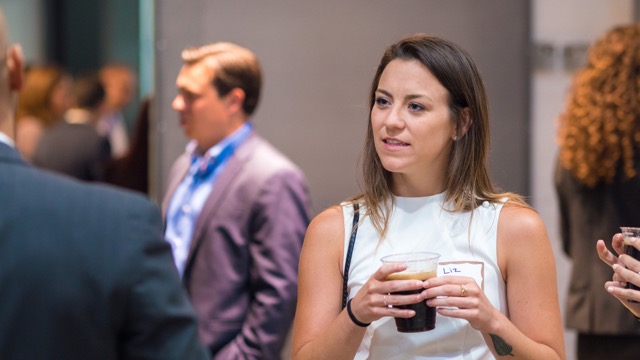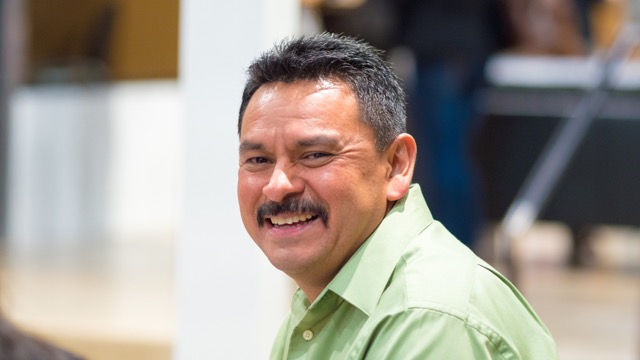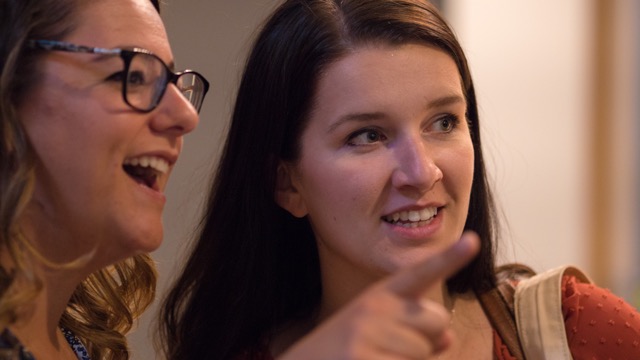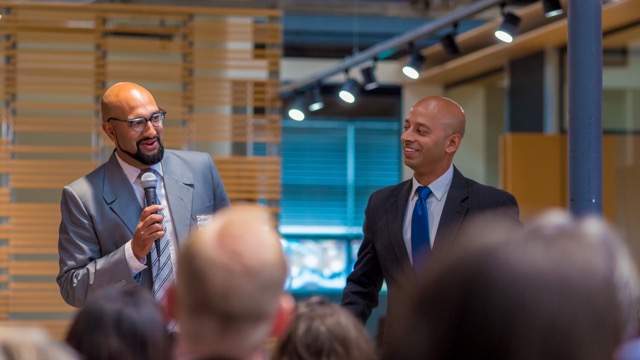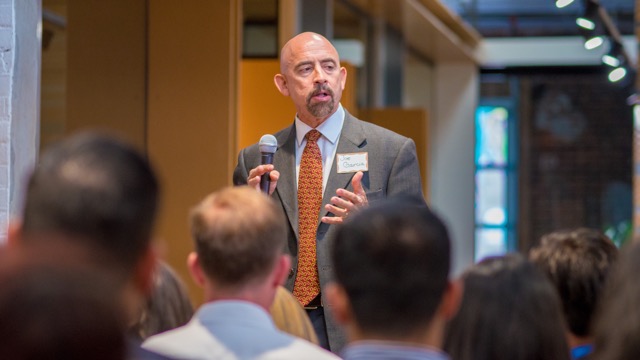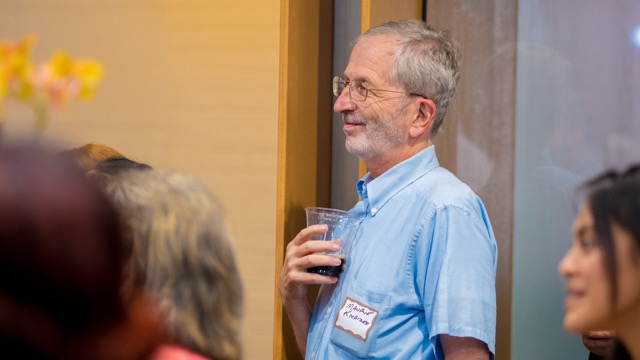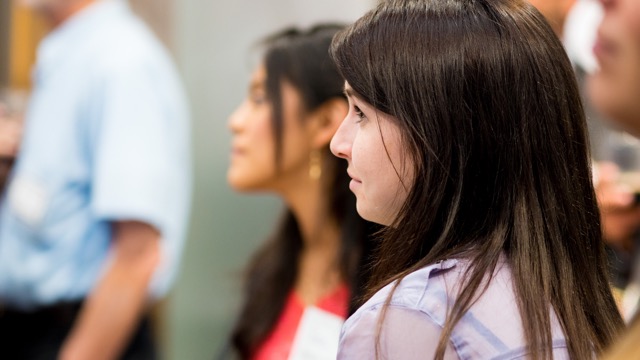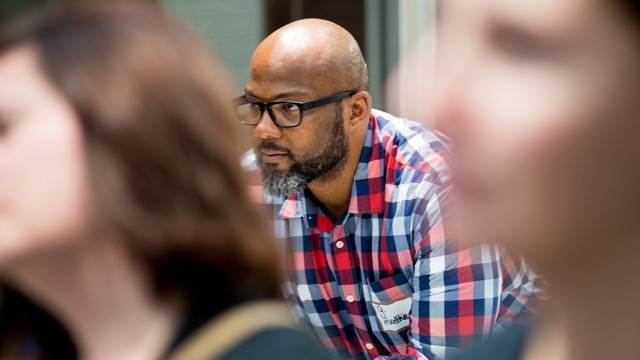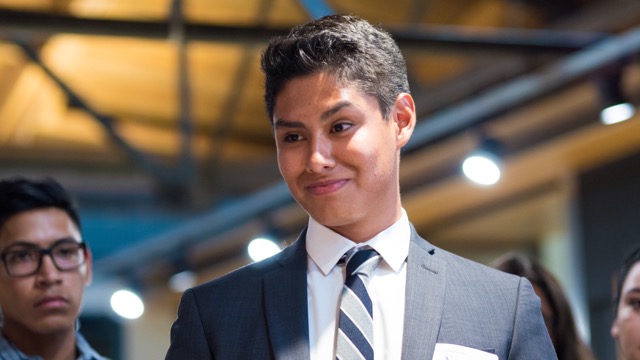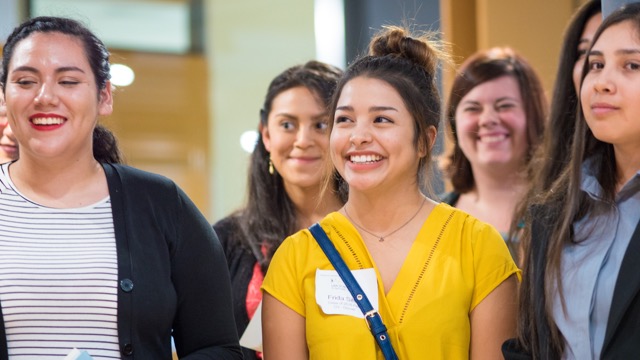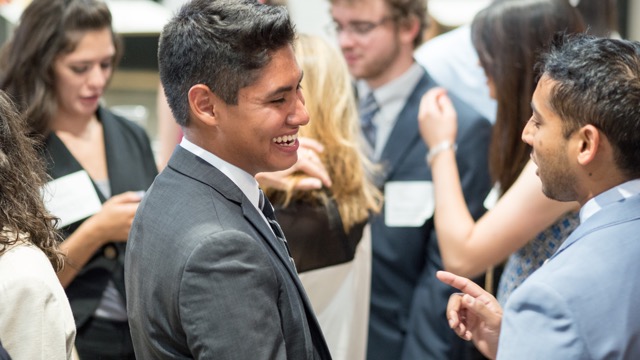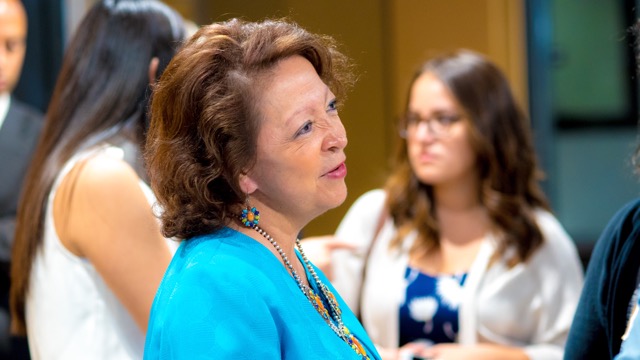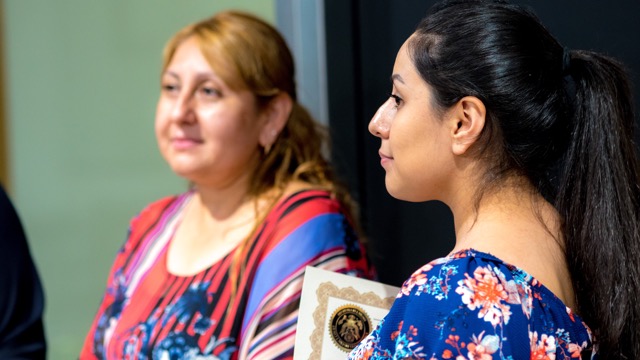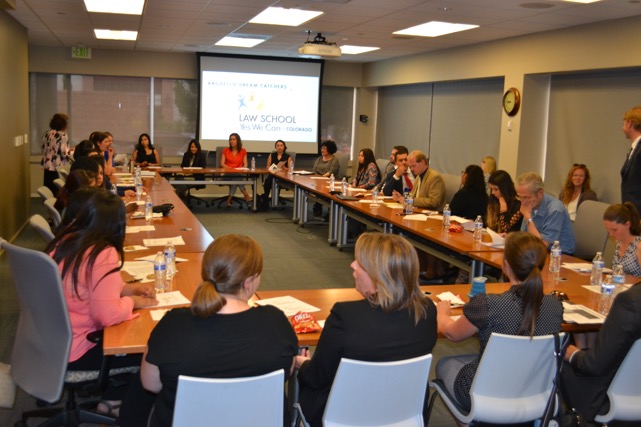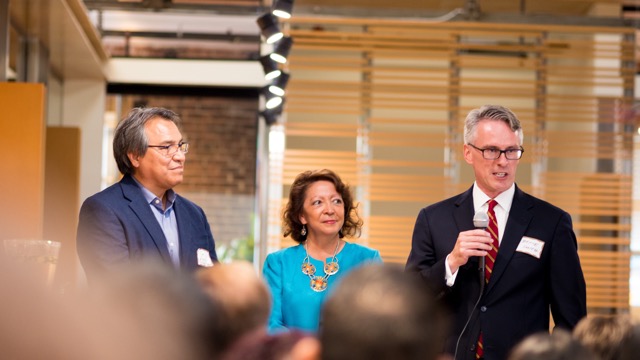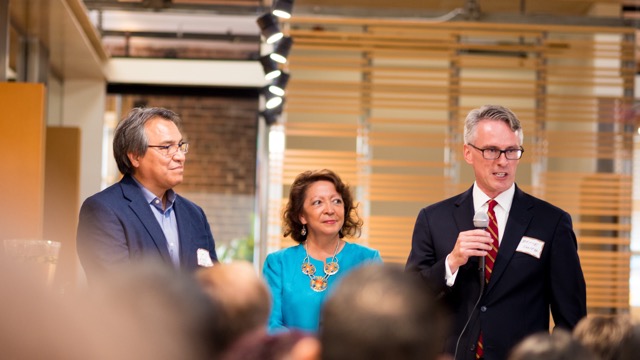 "Sí, Se Puede" is a phrase born of farmworkers, who, under the leadership of the UFW, César Chávez, and Dolores Huerta, fought valiantly for equal protection under the law. As a result of the efforts of the UFW, "Sí, Se Puede" has become well known as a call that engenders hope and inspiration in those who face similar battles. We thank the UFW, whom we acknowledge to be the sole and exclusive owner of the Trademark SI SE PUEDE, for granting us a limited license to use"Sí, Se Puede" in connection with our efforts to recruit, in Colorado, students of Hispanic or Latino descent for our law school pipeline program. For more information about the programs offered by the UFW, please see UFW's webpage (www.ufw.org); UFW Foundation's webpage (www.ufwfoundation.org); and UFWF's immigration services webpage (www.sisepuede.org)